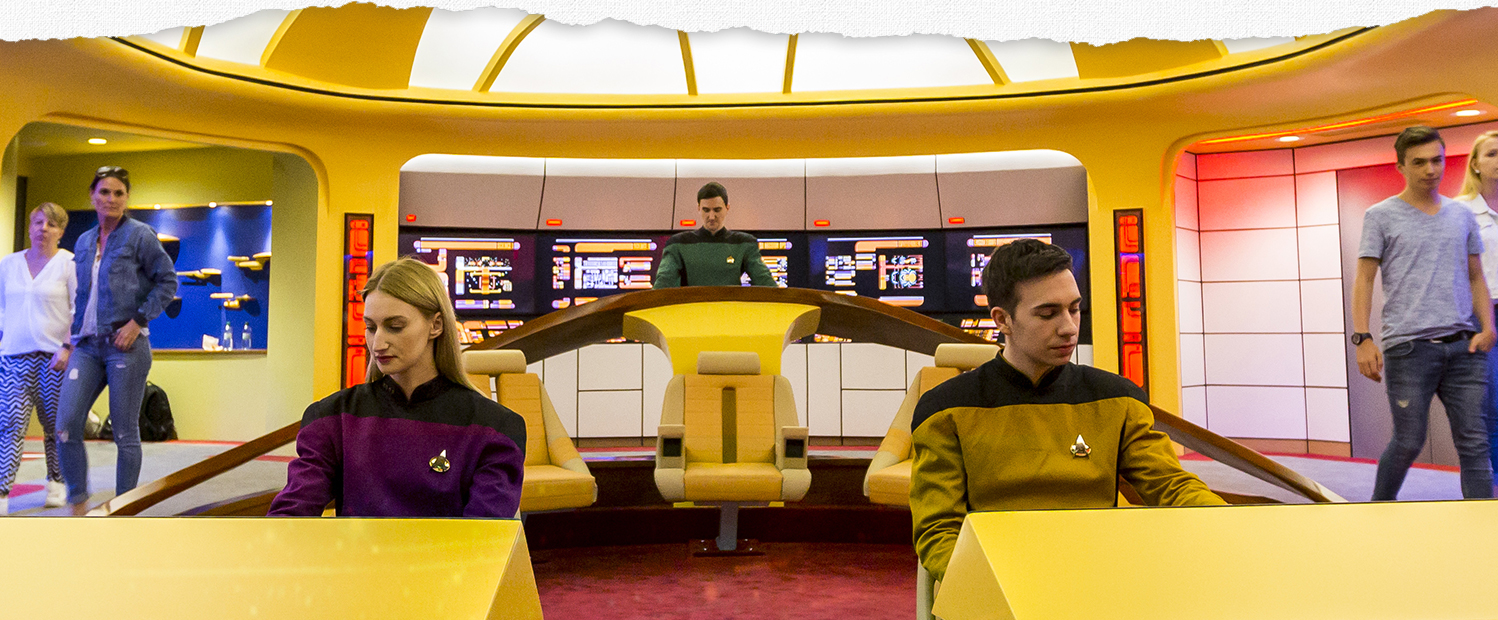 IMAMOTION GOES WARP SPEED FOR
STAR TREK: OPERATION ENTERPRISE
The German theme park Movie Park Germany continues its close cooperation with IMAmotion. Our team produced all media content for the attraction. On the visual level, this included animated safety instructions, pre-show films with actors in front of a green screen in original costumes from Star Trek: The Next Generation, a 3D video mapping on a model of the Enterprise D, as well as faithfully true to the IP designed and animated LCARS panels on the bridge.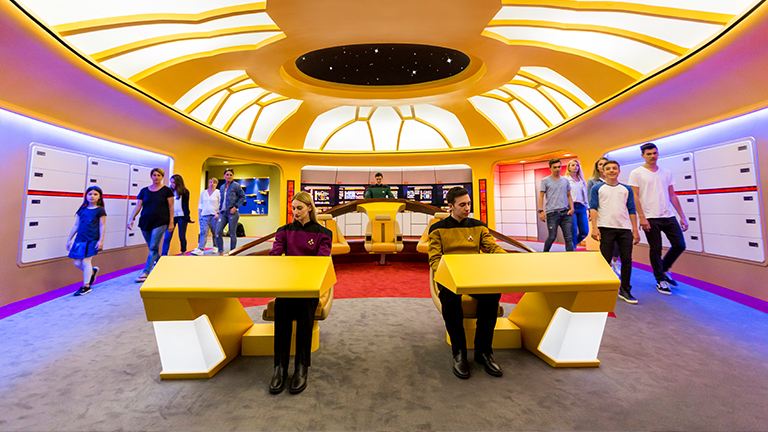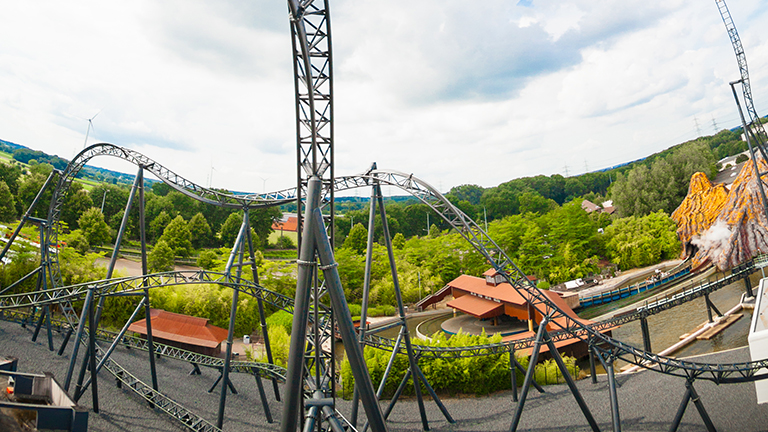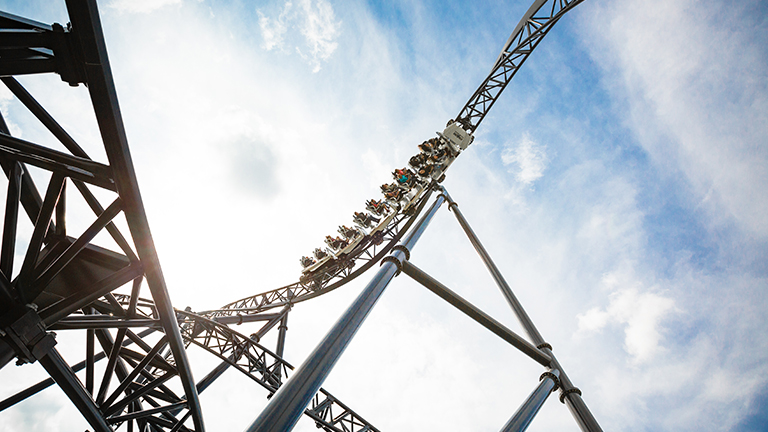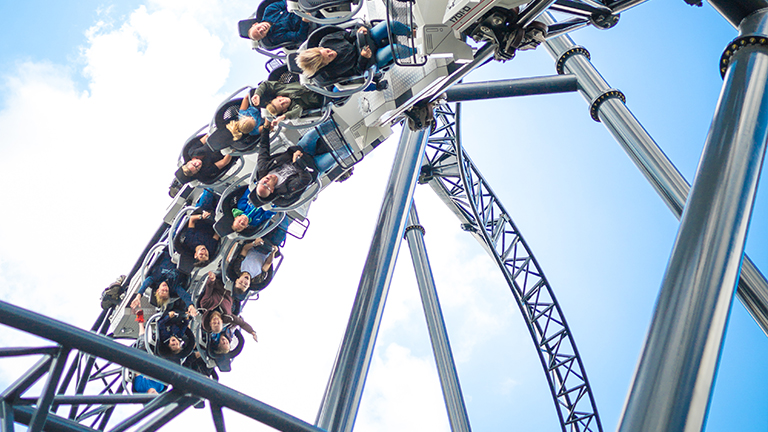 Furthermore IMAmotion produced Movie Park Germany's TV spot highlighting the ride, including shooting with extras, the recording of drone footage of the ride in operation and the production of visual effects.
On the audio side, IMAscore took over the production of the soundtrack, which was recorded with the 63-piece Budapest Film Music Orchestra. In addition to new music themes in the style of the well-known soundtracks from the franchise, IMAscore also recorded its own versions of the main themes of Star Trek: Original Series, Star Trek: The Next Generation, Star Trek: Deep Space Nine and Star Trek: Voyager. The official soundtrack CD with 15 tracks is available in the IMAscore online shop.